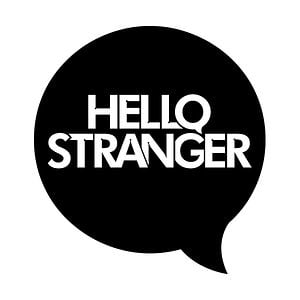 Have you taken the time today to say hello to someone new ? Not just say hello but talked to them with a genuine friendliness and warmth?
I always make it a point to greet everyone that crosses my path with a smile, a simple how are you and if there is few extra seconds available before they go their way, I compliment them on anything I notice about them. If not I share something personal and have a quick laugh with them. Result?  I love the smile that lights up their eyes, the sudden warmth that comes over them and relaxed, friendly banter I get.
Couple of days ago when I stepped out of the building to go out for lunch, I noticed a certain gentleman walking towards the building. There were three people ahead of me that passed this person without looking at him. Their eyes were glued to their phones and they did not acknowledge him. He did look at them as he passed by but when no one looked at him a look of confusion and disappointment cast a shadow on his face. I was at the very back with a big smile on my face and noticed all this going down very quickly as I kept walking. Suddenly he noticed me smiling and his face lit up as if the sun just came out from behind the clouds. He looked so pleased almost as if he had met a dear friend and had been greeted with a warm hug. I didn't get to speak to him but I was surprised at how a smile can really mean so much to another person.
At the mission where I mentor the kids, the program director insists that when the mentors walk into the facility we greet the staff, volunteers, mentor and the kids with a warm hug. I love that about this program. At first I felt awkward but as every person I met gave me a big bear hug with a huge smile, I felt so loved, welcome, appreciated and at home with complete strangers. It set the tone for a relaxed friendly interaction with everyone. I understood the importance of body language in our social interactions. I learnt a very valuable lesson which has helped me interact better with people.
Rumi says its best,"The infinite green garden of love has many fruits beyond joy and sorrow. Love is forever green  without spring without autumn."
©2015, Vani Murthy. All rights reserved